What are drilling jobs in mining paying right now?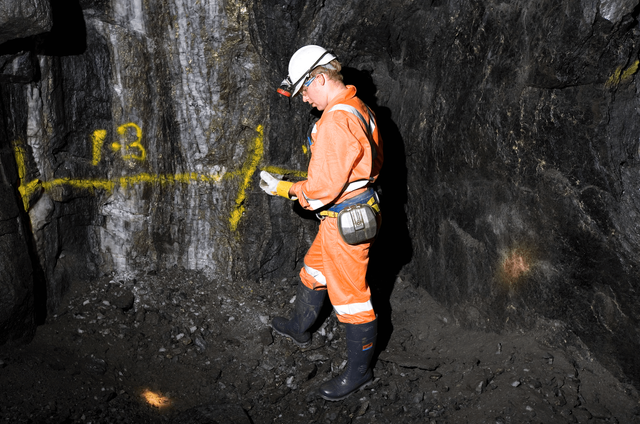 Here's the latest information on drilling jobs, according to our expert mining industry recruiters.
The Australian mining industry is experiencing an upswing, and demand for workers with certain skills, including those with drilling skills, is often outstripping supply.
Thanks to this, reports of mining jobs with six-figure salaries hit the media with reasonable regularity. But what's the truth?
Here's the latest information on drilling jobs, according to our expert mining industry recruiters at Mining People International.
Which drilling jobs are in demand in Australia's mining industry?
Let's look at demand first. MPi Workforce Managing Consultant Brayden Santich says Underground, Surface and Exploration Drillers are all in high demand, with an increase in the number of positions currently available.
"That's particularly the case right now as investment levels are up, leading to an increase in production, mine expansion and exploration demands," he said.
"These demands are only going to grow, which will place further stress on an already tight labour pool in this skilled candidate short market."?
What sorts of salaries can a Driller earn in mining right now?
Santich said with a labour market this tight, mining companies and drill and blast contractors are having to offer complete roster flexibility in most instances.
"With that in mind, a quality surface Blast Hole or Exploration Driller can earn anywhere from $55/hr to $65/h r," he said.
"There are even higher rates for those drilling underground, with $65/hr (Diamond) and $75/hr (Production) being offered for some contract roles."
But let's take a closer look at what it takes to earn that kind of salary as a Driller.
The Salary Search tool allows you to break down the information in lots of ways. If you're a Driller, you can break down the results by various roles (for example, Blast Hole Driller, Exploration Driller, Grade Control Driller), by responsibility level, and even by commodity, location and roster.
What does Salary Search say about drilling jobs?
Here's the basic overview of the drilling job salaries, according to the Salary Search tool. This takes into account all kinds of drilling jobs, including management and non-management roles. (Note, while the median salary figure is a bit of a headline here, your salary package will depend on many variables, including your roster.)
The site also gives you information about the skills, experience, education and even gender of the people doing those roles. Here's what it says for Drillers.
?
And here's what the site says about the benefits you're likely to receive alongside your drilling job salary.
If you're interested in a drilling job in the Australian mining industry – whether it's changing from your current role or re-entering the industry after time away – check out the Salary Search site and register with MPi . We've been experts in mining industry recruitment for 26 years.
Dan Hatch
Mining People International