What are the best jobs in the mining industry?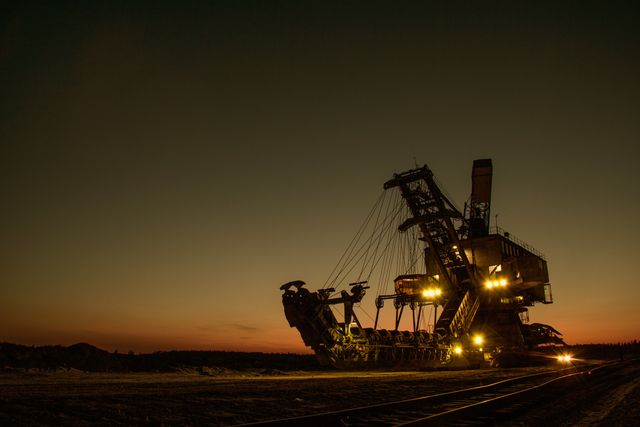 Find out the top five jobs in the mining industry and why they're in demand.
There are many things to consider when choosing a career path in the mining sector, from work/life balance to salary and job certainty.
The latter has been at the forefront of a lot of people's minds in more recent times, as a shrinking international market has met with rapid technological change and a shift in required skills.
That's not to say it's all doom and gloom though – there are still great opportunities for those who want to work in the industry; they just require some research.
With that in mind, here's a list of some common and popular industry roles.
Engineer
Engineering, with all its different disciplines, is a highly sought after and generally well-paid position in the mining sector. In fact, a Taxation Statistics report released by the Australian Taxation Office earlier this year ranked mining engineers among the highest paid people in the country.
Western Australia revealed the highest average salary for the position, sitting at $185,800, followed by the Northern Territory, Queensland, South Australia, Victoria and Tasmania.
Of course, the higher up the ranks you go, the more remuneration you can expect, with senior engineers and principal mine planning engineers sitting at the upper end of the scale.
Manager
Management positions were another feature of the ATO's Taxation Statistics report. Engineering managers in particular earned among the top 10 average salaries in Queensland, the Northern Territory and Western Australia, which again ranked the highest of all with an average $201,359 per annum.
While these high salaries are attractive, management roles come with a heavy workload and the added responsibility of providing strategic leadership to complex operations.
Metallurgist
With their knowledge of the properties of various precious metals and how to treat them so they are useable, metallurgists are integral to the processing segment of the mining industry. They tend to earn within the same range as engineers.
With significant experience, metallurgists can work their way up to become process engineers and process managers.
A graduate metallurgist can earn between $75,000 and $100,000 per year, according to the Western Australian Department of Training and Workforce Development.
Occupational Health and Safety
OHS roles are hugely varied, in high-demand and can be accessible through a number of training course providers throughout the country.
With safety being a top priority for any good mining company, roles in this area are a secure choice.
Top-level OHS and environmental professionals can earn up to $190,000 per year.
Surveyor
While surveyor roles have undergone drastic change in recent times, from canvassing land leased for mining on foot over the course of weeks to mapping an area via drone in a few hours, the role is still alive and well in the mining industry.
With exciting advancements in technology making it possible to speed up the exploration process and more effectively manage mine safety, surveyors are needed throughout the life of a mining project.
Surveyors can earn up to $160,000 per annum.
Finding your next job
Register with Mining People to get free job alerts emailed to you when the job you want
Dan Hatch
Mining People International