What does the uranium mining ban mean for WA?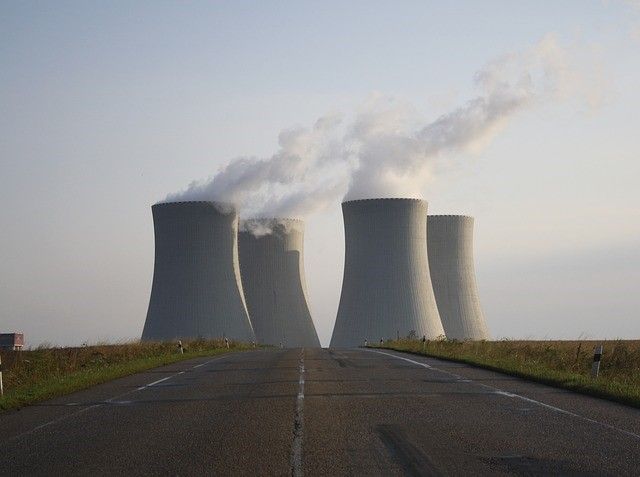 WA's ban on uranium mining will have real consequences for the state. But what are they?
The new West Australian Government's decision to reinstate a ban on uranium mining will have real, long-term economic consequences for the state, the industry and the country.
While the four projects that have already been approved will be allowed to continue, no new projects will be given the green light. There's also some confusion about whether those four approved projects (Cameco's Kintyre and Yeelirrie projects, Vimy Resources' Mulga Rock project and Toro Energy's Wiluna project) will get secondary approvals when their existing ones lapse.
Mines Minister Bill Johnson has said: "Clearly the Labor Government had a policy opposed to uranium mining and if there is an opportunity for that policy to be implemented, we will."
According to figures released by the previous Barnett government and included in the Liberal Party of WA's election manifesto: "the four WA uranium projects under development are expected to generate more than 1,700 jobs during construction and 1,375 operational jobs — and create a $1 billion export industry based on prices rising to economic levels".
WA has 249,000 tonnes of known uranium oxide deposits. Indeed, Australia has the world's largest recoverable reserves of uranium and is the world's third-biggest uranium producer behind Kazakhstan and Canada. In 2014-15, Australia's uranium exports were valued at $532 million — and some argue there's no reason Western Australia should miss out on the potential of an industry that is still important globally.
Sovereign risk from uranium mining ban
But the State's assurances about existing projects have been given because of the "sovereign risk" and financial implications for the state if the Government retrospectively withdrew its approval — potentially up to $1 billion in compensation.
Mr Johnson said: "If we were to attempt to stop these four projects, then we would potentially open up the state to significant legal liability that taxpayers would be responsible for.
"The government would prefer to put taxpayers' money into schools, hospitals, community safety and job creating projects."
So what does this mean for WA and for the mining industry? As MPi managing director Steve Heather said recently, it'll certainly hit investment confidence.
"At a time when we should be encouraging exploration and investment, we're not just turning our back on a potentially lucrative industry and telling them they're not welcome, we're creating a climate of uncertainty that will reverberate across the wider resources sector — especially across the 'unpopular' commodities, including coal," he said.
But Steve is not alone in his concern.
Industry reacts to WA Government's uranium ban
Chamber of Minerals and Energy chief executive Reg Howard-Smith said uranium mining could broaden the state's export base, contribute to the growth of the economy and provide jobs.
"Western Australia is highly prospective for uranium and once these projects begin construction and operations, further developments beyond those already approved should proceed on a bipartisan basis," he said.
WA Chamber of Commerce Chief Executive Deidre Willmott said banning development of new uranium mines would hinder Western Australia's economic recovery.
"Countries within our region like Japan and India have reaffirmed their commitment to nuclear power in recent years, meaning there is a significant opportunity for uranium producers to capitalise on increased demand from our neighbours in Asia," she said.
"Every new mine built in WA brings with it economic growth, new opportunities for small- and medium-sized businesses throughout the supply chain and more jobs for WA workers.
"Uranium is an untapped resource in WA that has vast potential to power new economic growth, through the construction of new mines and subsequent job creation."
Does the bright side belong to explorers?
Others are trying to remain positive — taking a long-term view.
Vimy Chief Executive and Managing Director Mike Young told S&P Global Market Intelligence the move also presented an opportunity for explorers.
"Let's assume this current government changes in eight or 12 years, if you've got a project pipeline you're looking at 20 years, so maybe it's an opportunity to pick up some very cheap assets," he said.
So, the potential economic impact of this decision on WA is great — and it's only not worse because of the carve-out for the four already approved projects.
If you're looking for your next big opportunity in the mining industry, get in contact with the team at Mining People International.
Dan Hatch
Mining People International