What expenses should mining companies cover when hiring inexperienced staff?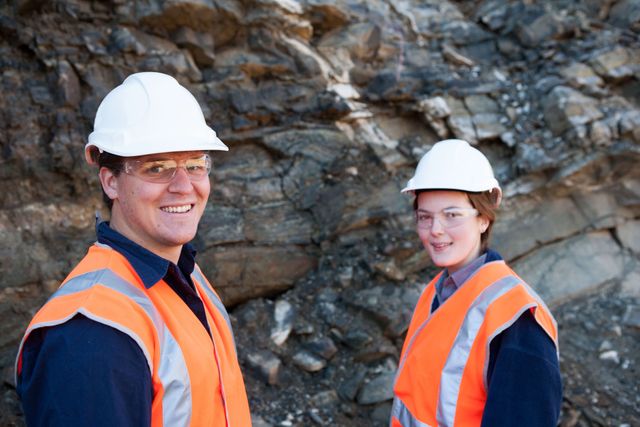 The latest survey conducted by the Mining People International (MPi) Polling/Media Centre canvassed the industry to find out what they think.
There is a lot of talk right now about attracting new people into the mining industry to lessen the impacts of a potential skills shortage.
For those companies trying to hire workers without mining skills, what expenses should they be willing to cover to assist inexperienced people in getting to interviews and eventually relocating?
The latest survey conducted by the Mining People International (MPi) Polling/Media Centre canvassed the industry to find out what they think.
We posed two simple questions and asked people to agree or disagree, with the following results from a total of 323 respondents:
Mining companies should pay for inexperienced people to travel for interviews.
| | | |
| --- | --- | --- |
| I agree | 144 | 44.58% |
| I disagree | 179 | 55.42% |
Mining companies should pay for inexperienced people to relocate once they have been offered a job.
| | | |
| --- | --- | --- |
| I agree | 202 | 62.54% |
| I disagree | 121 | 37.46% |
Not surprisingly, the percentage of people who agreed that companies should cover relocation costs was higher than those who felt companies should cover costs for attending interviews.
We then asked each voter to identify themselves according to one of the following demographics:
| | |
| --- | --- |
| I am not in the mining industry but am trying to get back in. | 46 |
| I am not in the mining industry but am trying to get in for the first time. | 90 |
| I am working in the mining industry as a supervisor/manager. | 80 |
| I am working in the mining industry but not as a supervisor/manager. | 107 |
Comparing the respective answers across each of these various subgroups is where we think this poll offers the best insights.
So who thinks relocation costs should be covered:
| | | |
| --- | --- | --- |
| | Agree | Disagree |
| Those trying to get back in | 69.57% | 30.43% |
| Those trying to get in for the first time | 71.11% | 28.89% |
| In now - a supervisor/manager | 68.75% | 31.25% |
| In now – not a supervisor/manager | 47.66% | 52.34% |
You earn it – I had to!
We found it interesting there was close alignment with the percentage of people agreeing across all subgroups, other than those currently working in frontline operational roles. That group's agreement percentage was a good 20% lower.
We surmise, and a deeper review of some of the comments provided suggests, it is the non-supervisor/manager demographic that most likely had to fund their own costs and therefore feels that, "if it was good enough for me, it is good enough for you!"
So what people have to say?
For this poll we also gave the opportunity for every voter to provide an anonymous free-form comment. Fifty people took the time to do that. An analysis of the answers sheds more light into the topic and actually reveals more than the votes themselves on this occasion.
Lastly, we grouped them according to the staged responses and have provided some of the key themes from the extreme responses.
| | | |
| --- | --- | --- |
| Agreed with both | 126 | 39.00% |
| Disagreed with both | 103 | 31.89% |
| Disagreed to pay for interviews but yes for relocation | 76 | 23.53% |
| Agreed to pay for interviews but not relocation | 18 | 5.57% |
Comments from those who agreed with both statements: 126 voters
"Paying for relocation cost is one of the key drivers for attracting experienced people in the company."
"I prefer the company pays but new starters commit to staying 12 months or pay the money back."
"Students lack real-world experience but are motivated to attain that. Their low financial status could be an impediment, so for a keen and sincere applicant to have relocation/mobilisation costs covered should endear loyalty and enthusiasm."
"I am a retired geologist who feels you need to attract new talent into the industry to replace people like me. Companies need to pay for interviews and pay for relocation costs as more young people are turning away from the industry because of the booms and busts. Everyone wants a stable working environment free of regular upheavals."
"Should pay people to travel from other states of Australia to work for them and they would get more workers. My boy works for XXXX in the Pilbara and they are way short of workers."
"Just look what it's done to Kalgoorlie small business. If you attract workers to come here, they come home to their family after every shift and keep their money in town and you see where Kalgoorlie grows to."
"This is a no-brainer. I prefer to employ someone with the right attitude and no experience rather than someone who is "experienced" with a poor attitude. The only way it is possible to ascertain attitude is by face-to-face interactions."
Comments from those who disagreed with both statements: 103 voters
"Paying for yourself means only people serious about the job will want to relocate and therefore will be more engaged employees."
"We are talking inexperienced people — there will be a reasonable failure rate based on employee expectations and capability to adapt to a new work environment. This process of employment should be a shared risk. How many other major industries pay for interview attendance costs and relocation costs for inexperienced employees? Mining Companies are a business that often struggles for profitability — it shouldn't be seen as a unique industry supporting outdated HR practices."
"If a mining company is investing money by training inexperienced people to join the mining industry, these people should be happy to also make an investment in themselves."
"I worked damn hard to get into the mining business! However, in my role I started as a T/A earning crap money and worked my way to where I am now! Earn it — simple!!"
So where to now – in summary:
If we were looking for a really clear answer, it seems there isn't one. Instead there is a broad range of views, with a slight bias towards people believing that companies should pay for candidates, to help attract more people.
The right answer might be a combination of some of our own candidate and recruitment observations at Mining People International (MPi) as well as some of what we considered the well thought out answers.
The best way to hire a higher-quality workforce is to always be assessing the biggest talent pool possible.
We do want to appeal to as wide a range of potential workers as possible, no matter where they are and what their current financial capacity.
If as an employer you make people pay to travel, you immediately reduce your potential candidate pools by eliminating anyone not within close proximity to your job and you eliminate anyone who just does not have the financial capacity.
The idea of making them earn it is ok, but what if they simply can't afford it (particularly if they have a family), but in all other respects they would make a fine, stable employee?
Is shared risk the answer?
Perhaps the concept of shared risk is the best approach, where the company pays but the worker agrees to refund some or all of the money if they do not meet a certain tenure goal of twelve months, for example.
Third-party commissioned research
If you are looking for deep insights into the mining markets and would like MPi to conduct some targeted industry research on your behalf, then please email us.

Steve Heather – BAppSc (Mining Engineering) WASM, FRCSA
Managing Director & Principal Executive Search - Mining People International (MPi)
Fellow/National Board Member – Recruitment, Consulting & Staffing Association Aust. & N.Z. (RCSA)