What is the best FIFO roster according to miners?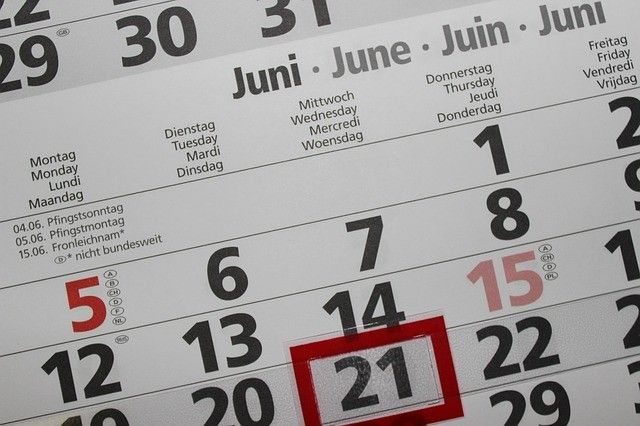 What's Australian mining's favourite FIFO roster? We thought we'd ask. The result was fascinating.
After more than 22 years helping people across Australia find work in the mining industry, our curiosity got the better of us. Last month for our MPi Poll we asked you for your favourite roster arrangement.
What is your favoured work and lifestyle roster? Please select just one.
FIFO 4 day on/3 days off
FIFO 8 days on/6 days off
FIFO 9 days on/5 days off
FIFO 12 days on/9 days off
FIFO 2 weeks on/1 week off
Residential (home every night)
It proved to be an incredibly popular question, with 1056 people responding — our best result yet.
And the answer? It was FIFO 8 days on/6 days off, with almost a third of people (30 per cent) saying it was their preferred roster.
Here's the full result.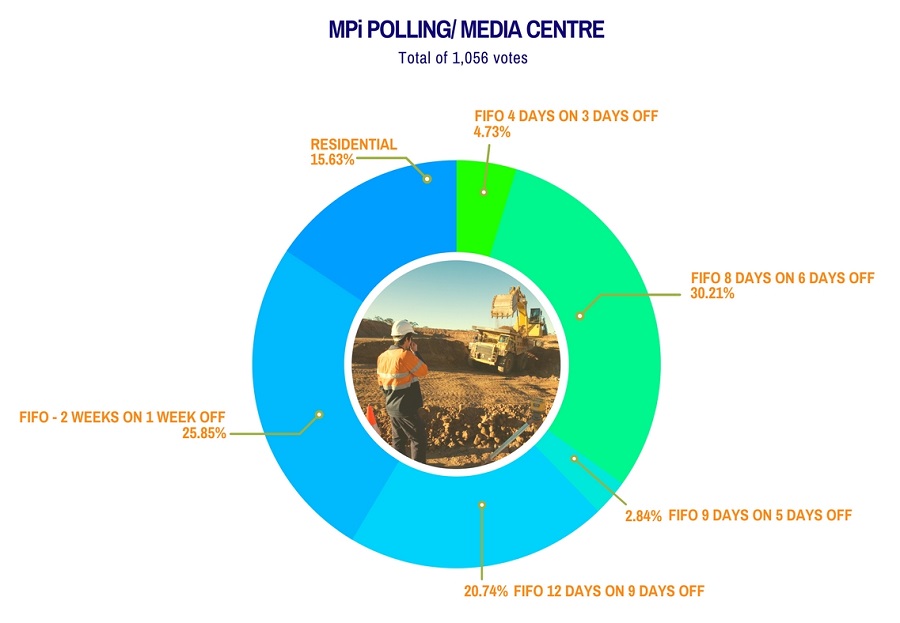 Further to this, if you remove the 156 people who preferred to be at home every night, meaning they don't prefer any sort of rostered arrangement and are likely to either live in a regional town or a capital city, then the people choosing 8/6 represents a large 36% of the roster votes cast.
Why is 8/6 Australia's favourite mining roster?
While we don't have enough information from our survey to confirm precisely why 8/6 was considered the best mining job roster, we can take an educated guess based on our team's many decades of experience in Australia's mining industry.
Shane Moore, MPi's General Manager of Workplace Operations, said he believes 8/6 seems to work best for most families, as it offers a good work/life balance.
"It allows the parent who works away to be there for school runs, and so on, every other week," he said. "If you are based in the state you are working in, it means you get a good break for your 'R&R' (rest and relaxation).
"From an employer's perspective that healthy work/life balance is good news, too. Happy workers can be more productive. There's potentially less sick leave taken and a lower turnover of staff on this kind of roster than a two-weeks-on, one-week-off roster."
"From a fatigue management and from a safety perspective, working 12-hour shifts for eight days instead of two weeks — and usually a week of day shifts followed by a week of night shifts — is just a better outcome for the company."
Some workers still prefer 2/1 FIFO rosters
But 2/1 rosters weren't exactly unpopular: it was the second-most favoured roster option. Moore said 2/1 rosters were more likely to appeal to the younger generation of workers who don't have too many responsibilities at home, like young families. Quite often, he said, the 8/6 roster appeals to those who've "done their time" on the longer, harder roster.
A longer survey with more questions could confirm this speculation. Perhaps that's a question for another time? For mining companies working out which rosters they should introduce at their projects, a deeper understanding of which kinds of rosters attract which kinds of workers — beyond the anecdotal evidence — could be a handy data point for their planning.
MPi now has the capacity to do larger surveys. It's something we've introduced this month in our latest poll, on mental health in the mining industry. But we can also undertake research for anyone in the industry who is looking to target specific demographic groups and mine site locations. If you're interested in commissioning some research, get in touch.

Steve Heather – BAppSc (Mining Engineering) WASM, FRCSA
Managing Director & Principal Executive Search - Mining People International (MPi)
Fellow/National Board Member – Recruitment, Consulting & Staffing Association Aust. & N.Z. (RCSA)