What mining's fast adoption of autonomous trucks means for jobs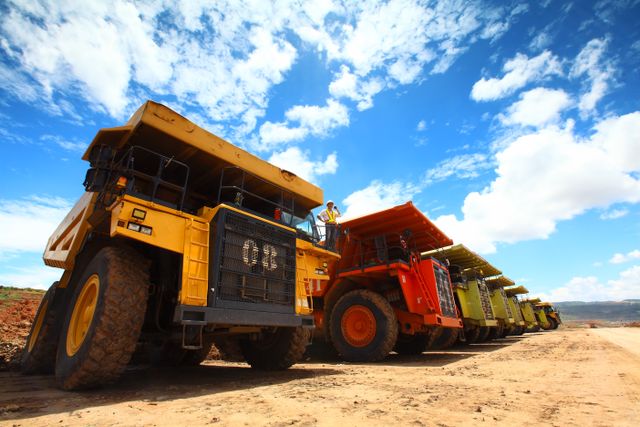 The Australian mining industry is leading the way when it comes to autonomous haulage trucks. That's good news for people with mining jobs. Here's why.
Australia's mining industry is leading the world when it comes to the adoption of autonomous (or driverless) haulage trucks, new data reveals.
Mine reports that, as of May 2021, GlobalData's Mining Intelligence Center was tracking 769 autonomous haul trucks operating at surface mines around the world. That's a 61% increase on the previous year. But by far and away the bulk of those trucks—561 of them—are operating in Australian mines. The next country on the list is Canada, with just 143 trucks.
The data shows that RioTinto has 184 trucks, Fortescue has 179, BHP has 175 and Suncor Energy has 76. And there are hundreds more on the way over the next year, with BHP, Newmont and RioTinto all rolling out autonomous haulage trucks across new and existing mines over the next year or so.
What do autonomous trucks mean for mining jobs?
Whenever the subject of automation comes up, there's always skepticism about what it means for mining jobs. When Mining People polled industry employees on the subject back in 2018, 40% said they were somewhat worried or concerned about what the technology meant for their jobs. About the same number said they were excited or optimistic. Perhaps not surprisingly, managers and supervisors were generally more likely to be excited about the potential of automation than those who did not hold management or supervisory roles.
In fact, despite the wariness, there's a lot of good news for mining industry employees from automation.
Firstly, there's the issue of mine site safety. Caterpillar, for example, says its Command system of autonomous haulage has reduced safety-related incidents by 50% on the sites where it is operational. That can only be a good thing. For mining companies, the fact that it also reduces operational costs by 20% and improves productivity by 30% are also welcome benefits. In an industry where costs are inflated by a major (and ongoing) skills shortage, an opportunity to make such big savings cannot be ignored.
Someone still needs to do the work
Secondly, automation in mining is actually creating new skilled job opportunities across the industry. This might sound strange but autonomous systems don't operate on their own. Someone needs to set them up; someone needs to maintain them; someone needs to monitor their operation; someone needs to plan their expansion and development.
In fact, in 2018 the WA Government, in collaboration with major mining companies, announced an initiative to create specialist training opportunities and qualifications in automation—acknowledging that the industry is going to need a lot of people with very specific vocational skills to ensure the safe and efficient operation of autonomous trucks and trains.
So, there will still be plenty of good, well-paid jobs available in the Australian mining industry, even as autonomous haulage becomes the norm.
Make sure to register your details with us to ensure you're considered for upcoming opportunities that match your skill set.
Dan Hatch
Mining People International