What Queensland's shift to 'new economy minerals' means for mining jobs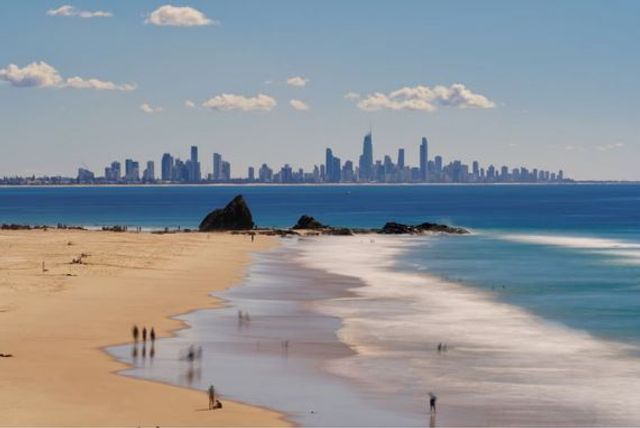 Queensland's Government has one eye on the mining industry's future—mining "new economy minerals" like cobalt, lithium and rare-earth minerals.
While mining in Queensland has long been synonymous with coal (and, specifically, with Adani's controversial Carmichael coalmine) the State's Government is switching focus to what it calls "new economy minerals".
The Queensland State Government describes these as "a range of metals and minerals used in many emerging technologies including electric vehicles, renewable energy products, low-emission power sources, consumer devices, and products for the medical, defence and scientific research sectors". So, pull away the veil of the catchy new title and we're really talking about the likes of cobalt, lithium and rare-earth elements.
Data dump a boon for explorers
It's not hard to see why the switch in focus is a smart strategy for Queensland. The world is embracing these emerging technologies, leading to an increase in demand for these kinds of minerals. Demand could soon easily exceed existing global resource production, so as manufacturers and industries seek to secure predictable supplies into the future, Queensland wants a piece of the action (and profits).
So, the Government is investing in exploration activities "designed to improve scientific understanding and supply the valuable geoscience data needed by industry to help locate and define deposits for future production".
What does that mean? In short, Queensland is releasing a pile of data that companies can use to make exploration and investment decisions. It means exploration can take place from a desktop, rather than with a drill rig. The Government's research (a joint project with the University of Queensland) has unearthed almost 600 potential deposits of sought-after new economy minerals across the state. Queensland Resources Minister Scott Stewart said the $500,000 data project had identified hundreds of new mineral occurrences, including six possible rare-earth systems.
As part of the project, the Government is releasing a free digital tool for explorers to identify new priority areas for new economy minerals, like cobalt, needed for renewable and advanced technology.
The Department of Resources and the University of Queensland's Sustainable Minerals Institute have been working together for 18 months compiling, analysing and pulling together data for the free digital tool.
What does Queensland's shift in focus mean for jobs?
"Unearthing potential new deposits could mean new projects, which means new jobs, which is an important part of the Government's economic recovery plan from COVID-19," Stewart said.
"Queensland is rich in new economy minerals, but there's a lot of time, effort and money that goes into exploration and proving-up resources before new projects and jobs ever result."
The data release is one part of the Queensland Government's larger $23 million New Economy Minerals Initiative, which the minister said was about "simplifying and supporting this initial legwork to help get more projects and jobs off the ground".
While the jobs won't necessarily start to flow immediately, having one eye on the future is good news for a State with a strong mining sector. Exploration job opportunities are possible in the near term, thanks to the tool's release, but longer-term obviously that can lead to large scale mining projects and quality jobs for Queenslanders in the mining industry.
The state of Queensland mining
The latest Australian Bureau of Statistics figures show exploration investment is on the rise in Queensland. In the 12 months to June 30, 2021, more than $706 million was invested in exploration in Queensland.
"That's 10 per cent up on the previous year and an even more impressive 60 per cent up on the same period three years ago," Stewart said.
The Queensland Government is also offering grants of up to $200,000 to help explorers find the "new economy minerals". Up to a total of $2.5 million worth of grants are on offer as part of the latest round of the Government's Collaborative Exploration Initiative, which supports explorers with new mineral discovery.
Be the first to know about new job postings when you register for job alerts. We'll send you an email when the role you want becomes available.
Dan Hatch
Mining People International