What skills & qualifications will your future mining team need?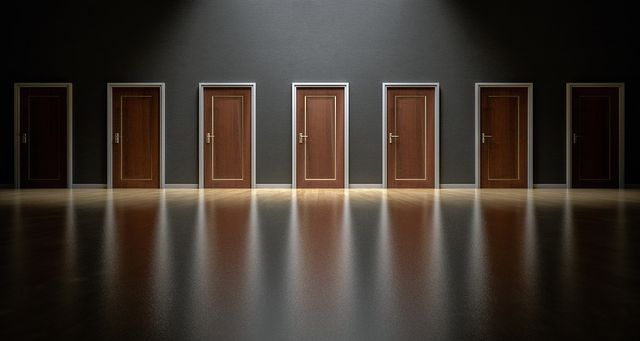 Technology is changing the way the mining industry works, so what will the mining jobs of the future look like?
The mining industry is always changing. In the more than a century and a half since the Gold Rush, exploration methods, techniques, equipment and technology have evolved dramatically. And they continue to evolve as progress makes the industry more efficient, effective and safe.
Twenty years ago, for example, remote-controlled underground earthmoving equipment was developed to solve some of the dangers of underground mining. Nowadays, entire fleets can be operated remotely from a control room several thousand kilometres away.
So, technology will certainly play a big part in the future of mining. But what will the roles of the future look like? And what skills will your teams of the future need?
A new kind of "remote"
There will certainly be more positions where people will need strong computer skills, software knowledge and analytical skills as more sites rely on technology to manage aspects of their operation remotely.
Take a look at this article from the ABC about Rio Tinto running its pits at Yandicoogina, Nammuldi and Hope Downs 4 mine sites with workers controlling the driverless trucks, mostly from an operations centre 1200 kilometres away in Perth.
"The trucks can run 24 hours a day, 365 days a year, without a driver who needs bathroom or lunch breaks, which has industry insiders estimating each truck can save around 500 work hours a year," the article states.
It also quotes Yandicoogina mine operations manager Josh Bennett, who said the technology "takes away dangerous jobs while also slashing operating costs".
"We have taken away a very high-risk role, where employees are exposed to fatigue," he said.
You can also watch a video from Channel 9, showing the operations control room, here.
The future is digital
What the above tells us is that digital technologies, including automation and artificial intelligence, are going to revolutionise the way we do business. Some in the industry are already calling them smart mines.
Smart mines are a topic we're paying close attention to because the skills required to operate smart mines are the skills we need to be encouraging the next generation of miners to acquire now. They're also the skills and abilities mining companies should consider prioritise onboarding. They're skills like robotics and data analysis.
At the same time, new data from the Mining People Polling/Media Centre shows mining companies are risking losing the skills they already have — potentially leading to deficiencies and inefficiencies in the future. You can read more about that here.
Varied skills will always be required
Despite the high-tech future that's just around the corner, there will still be a need for people to physically be onsite — after all, even remote-controlled trucks require people to maintain them, and site-based systems will always need monitoring.
And as long as there are employees at mine sites, the industry will always need support personnel in place to ensure the site and mine village run efficiently — that meals are cooked, rooms and offices are cleaned, visitors are welcomed and store stock is maintained.
So, there will always be a range of jobs for a range of skill sets in Australia's mining industry. The good news is these jobs are getting safer all the time.
For employees, the secret to getting a good job will be skilling yourself adequately to make yourself as attractive to an employer as possible.
For mining industry employers, the secret will be not just ensuring you have the skills you already know you need, but ensuring you retain those skills on staff, while also planning for the skills you're going to need for the future.
Mining People International has more than 25 years' specialist experience helping mining companies find the best candidates across every job category. Get in touch today.
Dan Hatch
Mining People International