What the mining industry needs to hear at Diggers 2017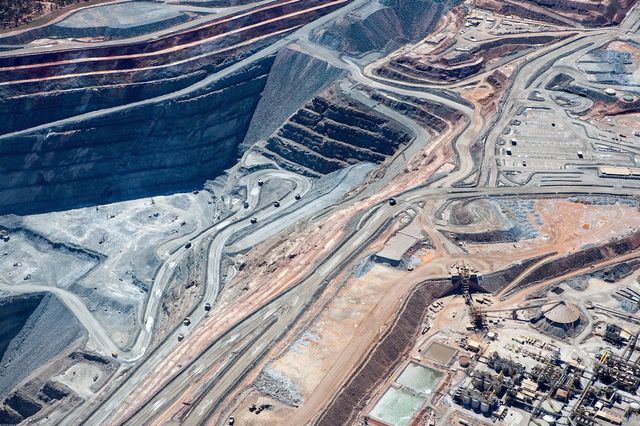 The Australian mining industry wants reassurance about the latest uptick at this year's Diggers and Dealers.
If there's one thing the Australian mining industry needs to hear loud and clear at this year's Diggers and Dealers conference, it's reassurance about the latest uptick.
More than 2100 people from across the country and the world, including Mining People International Managing Director Steve Heather, will attend the annual resources conference, which kicks off in Kalgoorlie today.
Heather said the conference, which is closely watched by everyone from the financial services industry to the media, is an important platform to restore confidence in the industry, which is now showing strong signs of recovery after the recent post-boom downturn.
"I think it's important to show that the upticks in commodity prices that we have seen recently are sustained and solidly built — even that has been happening slowly," he said.
"Without that there will continue to be hesitation in the minds of financiers to fund new projects and upgrades."
Confidence in the industry is also on the mind of AIMEX non-executive chairman David Moult. Last week he told Australian Mining the local industry had come through "one of the most difficult periods" he had seen in his 40 years in the sector. For the past 20 years he's been heavily involved in coal and told the website "recent movements in the coal price has given the sector more confidence, particularly as prices level to a more sustainable position".
Moult said the industry was looking for opportunities to invest, citing the Asia-Pacific International Mining Exhibition as a prime opportunity for those deals to take place. The same is likely at Diggers and Dealers.
The uptick in commodity prices and mining is also having an effect on the recruitment side of the industry. Heather said the job market right now is reasonably balanced.
"In most disciplines across the professional, technical and executive sectors there is a reasonable pool of talent available for most positions, but there is not an oversupply any longer," he said. "That disappeared 12 months ago."
"Anyone needing good people should search wide and move quickly — after proper due diligence, of course — when they find a good fit.
"Across certain workforce level disciplines and in some locations the market is already in short supply."
Heather said that's the message Mining People International is taking to the conference this year — which is likely to be a confidence boost in itself.
MPI Newsroom will be reporting all the latest news from Diggers and Dealers this week. Keep an eye out for all the news here.
Dan Hatch
Managing Editor
MPI Newsroom
Dan Hatch
Mining People International