What Trump's trade war means for Aussie iron ore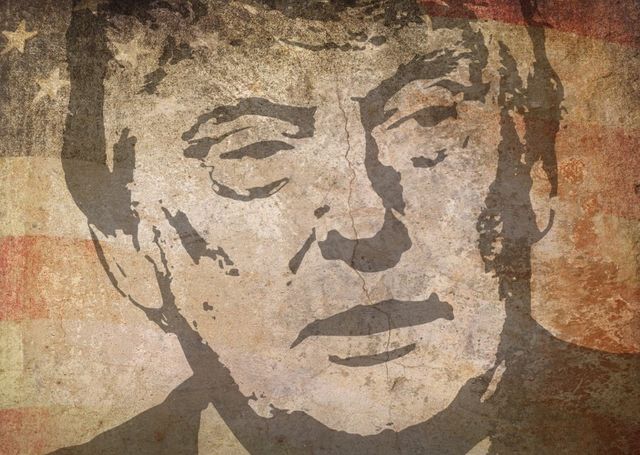 What Trump's trade war means for Aussie iron ore. Let's take a look at what the industry has to say.
US President Donald Trump's decision to put tariffs on steel and aluminium imports has sparked fears of a global trade war. Given steel is made from iron and iron ore is a major segment of the mining industry in Australia, this is something the industry will be watching closely.
What actually happened?
Donald Trump has imposed tariffs on steel and aluminium imports. The tariffs are 25 per cent on imported steel and 10 per cent on aluminium and were suggested in order to "protect US producers."
Australian Prime Minister Malcolm Turnbull made his best efforts to combat the situation and proposed that Australia be exempt from the tariff, due to being long-standing, loyal allies to the US. The White House initially responded that allies of the US, including Australia, would not be exempt however that stance appears to have softened with the President now promising Australia would not be affected.
Since the announcement, stock markets around the world have fallen, along with iron ore prices, due to concerns the tariffs could hurt global demand for steel.
RELATED: What's going on with iron ore?
What does the industry have to say?
In an interview with the West, BHP Billiton chief executive Andrew Mackenzie voiced his concerns about the tariff, not merely about the financial impact, but the mindset impact that may come:
"I am worried about this sort of sentiment shift, that people all around the world might suddenly say free trade is not good for the world, and that would be particularly bad for a trading company like BHP and a trading nation like Australia," he said.
RELATED: The Trump Bump: The new president's effect on stocks
While there is the obvious concern, there is also still a considerable amount of optimism present.
"In spite of recent moves made by the United States to impose tariffs on steel and aluminium products — a black day for the world and business — elsewhere we do observe buoyant economic conditions underpinned by the growth of free trade outside the US," Mr MacKenzie said. "We see the world economy in probably the strongest shape it has been since 2010."
Experts staying positive as trade war looms
On an even more positive note, UNSW Business School economist Tim Harcourt says Australian trade could benefit if the US becomes isolated.
In an interview with the Australian, Mr Harcourt said "if Trump makes the US an erratic and chaotic trade partner, Australia will be seen by China, South Korea, India and ASEAN as safe, reliable and onside in the Asia Pacific, particularly given the withdrawal of the USA by the Trump administration of the Trans-Pacific Partnership (TPP)."
Ultimately, it is too soon to tell what the impact will be on the Australian iron ore industry. But all sources, so far, are staying optimistic. There is certainly no cause to panic about mining jobs right now. In fact, mining employment is currently in a strong position, and candidates hold the best cards, with more jobs than people available to fill them.
If you've got mining industry experience and you're looking for your next mining job opportunity, register with Mining People . We've been helping find the right job for the right person for more than two decades.
Stephanie O'Brien
Mining People International