What WA's new Mine Safety Code means for the industry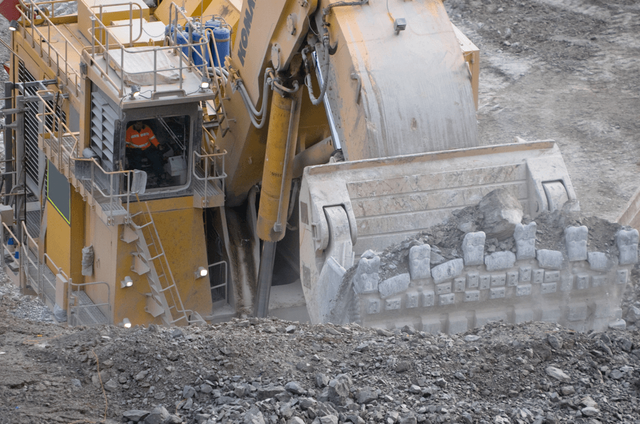 What WA's new Mine Safety Code means for the industry. Let's take a closer look at what is involved.
The Western Australian Government has introduced a new code of practice for the emergency management of mine sites in the state. After two years of consultations by the Department of Mines, Industry Regulation and Safety, this code has been introduced to serve as a practical guide on emergency management systems used in surface and underground mines, as well as quarries.
The code was officially launched by WA Mines and Petroleum Minister Bill Johnston mid-February 2018 and can be found in its entirety here.
Are you an employer looking to fill a key vacancy or a job seeker looking for that next great opportunity? Get in touch with MPi here.
Within this code of practice, the department has incorporated inputs from emergency response coordinators, trainers, industry and workers into the final version.
So how does this impact you? Let us help you to better understand the role this code of practice plays for the industry.
WA's mining code of practice: What you need to know
The code of practice was created to mitigate emergency situations within the mining industry in Australia as well as educate sites on how to prepare and respond should they find themselves in an emergency. Mining operations are often remote and have great potential for hazards. Here's a brief look at what's in it:
A solid theoretical base for companies to build on with their practical knowledge, gained through training and emergency response experience
A description of the key variables or factors to be considered when emergency response activities are undertaken, including hazard identification and risk management
Guidance on development and assessment of safe work procedures for emergency management systems
A focus on the identification of the unique risk profiles associated with operating mines.
The code applies to:
Personnel and companies discharging duties related to planning, designing, implementing and maintaining emergency management systems
The code does not apply to underground coal mines.
RELATED: How safe is the mining industry in Australia?
Mining safety codes elsewhere in Australia
In 2015, the State of NSW released a similar code of practice through the NSW Department of Trade and Investment, Regional Infrastructure and Services, which was approved under the Work Health and Safety Act 2011.
This code was created in consultation with stakeholders from the mining industry in New South Wales, Queensland and WA. This code is similar to the one just released by the WA government and covers the following:
Emergency planning
Risk management
Who holds responsibility for upholding the code of practice
Preparing the emergency plan
Identifying, assessing and controlling emergencies
Emergency procedures
Emergency response
Training
Testing
Maintenance and review
Underground mines.
The full NSW code of practice can be found here.
RELATED: How safe is it to work in a uranium mine?
Ultimately, the new code in WA is going to impact all staff on mining operations.
If you've got industry experience and you're looking for your next mining job opportunity or you're an employer looking to fill a role, we can help!
Stephanie O'Brien
Mining People International