What's it like working on a mine site?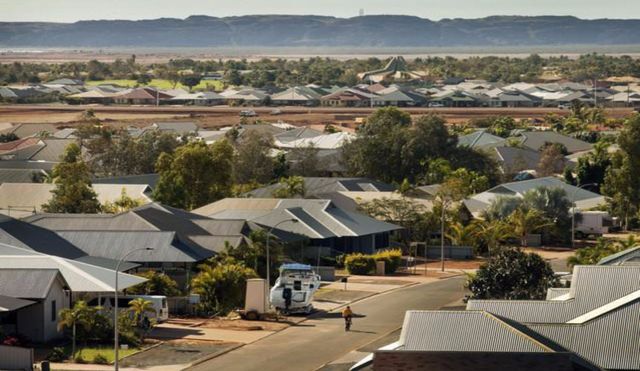 Working in mining can be a big change of lifestyle. Here's a firsthand account of working on a mine site.
The mining industry can be a real lifestyle change for many people, so it's no surprise we commonly get asked what it's like to work on a mine site.
There's no single answer to this question: everyone has a different experience on site. My time in mining has given me some of the best times of my life. I've made lifelong friends, I've been able to put significant sums into my superannuation account for retirement, I've been able to buy a house and I've travelled.
The good and bad of working in mining
On the flipside, there were times when I missed major milestone birthdays of friends and family, spent Christmas Day working a 12-hour shift while most people were celebrating with their family, and I once had to miss a concert I'd been really excited about because something had gone wrong and I had to stay out on site. There have also been times when we were stuck on site as a cyclone came through and the airstrip and roads were closed for three or four days.
So while mining does afford a lot of opportunity to "get ahead", when considering applying for a position in the industry you need to remember that neither the income, nor the lifestyle, is forever.
But don't just take my word for it. Here's a firsthand account of life on a mine site from an industry veteran, who told their story to Mining People. As you can see, mining is an industry, and a lifestyle, that can get under the skin.
A firsthand account from a mining industry veteran
"I got my start from a friend of a friend and worked as a trade's assistant on a mine site 150 kilometres north of Meekatharra in WA," he said.
"The job was a very low level but I got the opportunity to work with a range of tradespeople, including fitters, boilermakers and electricians.
"As this site wound down, I went back to a Perth job but soon got sick of that, so I started back in mining with a contractor at Shay Gap — a small town that no longer exists in the Pilbara region of WA.
"From this position I had an eight-year association with that mining contractor, which allowed me to travel overseas for two years (during which time I met my wife).
"I had an awesome time and enjoyed every one of my various roles, which included plant operator, process plant shift supervisor, blast hole driller and shot firer. Plus I studied to get my Restricted Quarry Manager's ticket.
"This experience has led to a management position working for a mining services company in Perth, so you never know where mining will lead you".