Why Adani's Carmichael coalmine has to be done right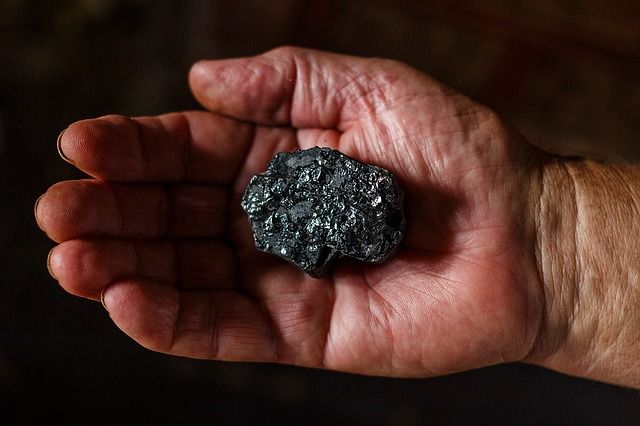 The approval of the Adani Carmichael coalmine has been emotionally charged. We owe it to our industry to get it right and show mining can be progressive.
Our latest poll on this subject was run in May just one week before the recent Australian federal election. It was our second poll on the topic; we first collected votes in November 2017.
The results are somewhat moot because the mine "appears" to be in the process of receiving its final approvals from the Queensland government.
However, we wanted our readers to see the results because they really do demonstrate how:
"Coalmining + The Environment + Politics = High Emotion."
This is also something I was motivated to write about after reading a fascinating article by Indigenous leader Warren Mundine in the Australian Financial Review in April 2018. If you missed my analysis, you can read the full article and Mundine's comments here: "Could mining be the progressive cause the world needs?"
Back to our recent poll:
Getting to the bottom of the Adani controversy
We are in the unique position of being able to see "behind" the raw votes and assess things such as voting sources and voter demographics. What became really interesting is how our recent (and hopefully final) poll on this subject was used by activists and how the poll results were skewed.
After reviewing our summary, it should remind us all to remain ever sceptical about what we read, particularly with highly emotive subjects like coalmining, the environment and politics.
We know the poll was skewed because we saw it shared on social media platforms with comments such as: "Come on, vote on this one and let's see if we can get the 'No' vote right up there". These activities would then be followed by a rush of votes.
We also asked questions to gauge the voter demographic. Lastly we were able to gauge the number of people who voted via the poll directly from our website (much more likely to be mining industry participants) versus those whose votes came from a link embedded in public social media posts.
Shifting opinion or shifting demographic?
Comparing the results from last month to those received 18 months earlier is where things get most interesting:
| | | |
| --- | --- | --- |
| Do you think the mine should proceed? | Nov 2017 | April 2019 |
| Yes | 53.55% | 21.60% |
| No | 46.45% | 78.40% |
| | | |
| --- | --- | --- |
| Do you live in Queensland? | | |
| Yes | 33.03% | 26.00% |
| No | 66.94% | 74.00% |
| | | |
| --- | --- | --- |
| Do you work in the Queensland mining industry? | | |
| Yes | 18.26% | 14.27% |
| No | 81.74% | 85.73% |
So an increase in people either not living in Queensland or not involved in the mining industry gave a much higher "No" vote.
When asked whether voters had heard any reporting about the mine, the number of people who voted "Yes" jumped from 72% in Nov 2017, to 91% in May 2019. This is probably not a surprise as I'd imagine the words "Adani" and "Coal" would be the two most quoted mining words throughout Australia over the past two years of intense energy-related debate.
Everyone has an opinion, but not everyone makes policy
The number of respondents to our poll jumped from just under 500 in November 2017 to in excess of 1,000 in May 2019!
Clearly this is a big, visible, polarising issue for a lot of people. No doubt the actual votes cast would have been very much affected by which of the four corners, or the middle, of this huge country voters came from. As we saw in the recent election, polling — and media reporting on that polling — is more unreliable than ever. That's because many polls group votes from around the country (as was the case with our Adani poll) but voting in the Australian lower house only allows you to vote in one seat in your local area.
Whatever your views of this controversial topic, it looks like the people of the region voted for the mine and the broader objections on environmental grounds did not have enough cut-through with enough people to stop it.
We now need to do this well.
Assuming the approvals are concluded soon — and it appears likely to happen — Adani, the Queensland Government, and all stakeholders in the Australian mining industry need to ensure this job is done well. We need to show others mining can be a progressive cause the world needs.
What's your opinion?
Please email us if you have an issue you'd like to see covered in a future poll. We want to promote a healthy dialogue in the mining industry and a diversity of opinion is essential to achieve that goal.

Steve Heather – BAppSc (Mining Engineering) WASM, FRCSA
Managing Director & Principal Executive Search - Mining People International (MPi)
Fellow/National Board Member – Recruitment, Consulting & Staffing Association Aust. & N.Z. (RCSA)