Why millennials and gen Zers should consider a mining career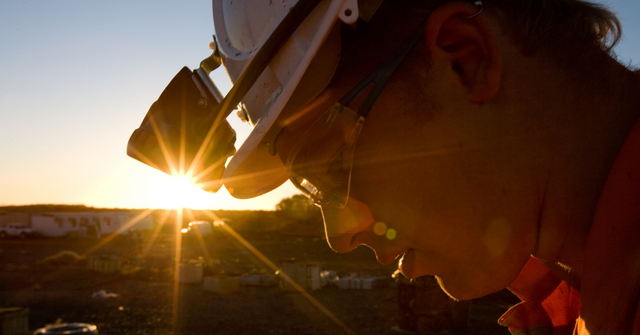 The Australian mining industry has plenty of great career opportunities for millennials and generation Zers. Find out more about these options, here.
Mining contributes about 6% of the country's GDP, yet a 2018 study found 59% of young Australians know absolutely nothing about the industry and the career opportunities it offers them.
But the Australian mining industry is returning to boom-time employment levels, with job opportunities for people trained in a huge — and sometimes surprising —range of areas. And the rewards the industry offers are enormous — not just generally high incomes, but the chance to develop and work with cutting-edge technology and feats of engineering, and to travel around the world and see places most people don't ever get to see.
So, if you're a millennial (which is really anyone under 40) or a gen Zer at university or just planning your study and potential career path, mining is an industry that's well worth a closer look.
Salaries in the Australian mining industry
Let's start by looking at salaries in mining. According to the Australia Bureau of Statistics, the average ordinary full-time earnings of people in the mining sector is $143,067. In terms of average salary, it's the best-paying sector in the country.
Here are the other top-performing sectors:
Information, Media and Telecommunications: $108,124
Financial and Insurance Services: $106,730
Professional, Scientific and Technical Services: $103,735
Electricity, Gas, Water and Waste Services: $102,507
Education and Training: $98,649.
Here are some of the salary figures for a few other industries:
Construction: $88,186
Manufacturing: $80,319
Retail Trade: $66,092.
For millennials and gen Zers interested in setting themselves up financially, securing a job in resources early in your career is hugely advantageous — especially if you dream of owning your own home.
How mining can set you up for life
We often see media reports about the housing affordability crisis and the fact it takes nearly a decade to save up a home deposit. (The 2019 Perceptions of Housing Affordability Report found the proportion of Australians who think they will be at least 30 years of age before leaving home has jumped from 20% in 2017 to 34%.)
It's little wonder then that many young people who are attracted to mining are attracted to the salaries. And if you go into the industry with clear goals and expectations, a realistic budget and a time frame in mind, an early life career in mining can certainly help you get the keys to your own home and set yourself up for life.
But mining isn't just an "I'll do it for a while" industry. Many people have long, adventurous and happy careers in mining — with rewards well beyond the financial. When mining is such a significant part of the Australian economy, planning for a long-term mining career is a great option.
Perhaps one of the reasons people don't plan to stay in the industry long term is they imagine dusty and dirty work, in remote locations, on FIFO rosters. Certainly, there are plenty of those kinds of jobs. But they aren't the entire industry. Mining needs people from lots of different backgrounds and skill sets.
Careers in the Australian mining industry
Here are just some of the careers available in the Australian mining industry.
Accounting and Finance
Do you have a flair for facts, figures and spreadsheets?
There are plenty of careers available for white-collar professionals including accounting, cost controlling, and auditing, right through to accounting clerks and data entry.
Hospitality
The food provided for workers is often of a very high quality. This is thanks to the variety of chefs, cooks and pastry chefs on site.
So long as there are mining employees, then plenty of food and beverage workers are needed. A hospitality job in mining is often a good start to a career that routinely demands long hours.
Human Resources
HR consultants, occupational health and safety officers, and training and development officers are highly sought after and always needed, especially as new sites start up and others wind down.
Engineering
There is a range of engineering jobs available in mining, including construction, civil, mechanical, electrical and, of course, mining engineering.
Engineers aren't confined to mines, however. Professionals can work in large private companies, government departments, large mining companies and in consultancy and research.
There are plenty of job options for young people in mining. Aside from getting valuable experience, there are great prospects for generous wages, a chance to set up a secure financial future, and the opportunity to establish yourself in a diverse and fascinating industry for the long term.
Make sure to register your details with us to ensure you're considered for upcoming opportunities that match your skill set.
Dan Hatch
Mining People International