Why the mining industry's strength makes us vulnerable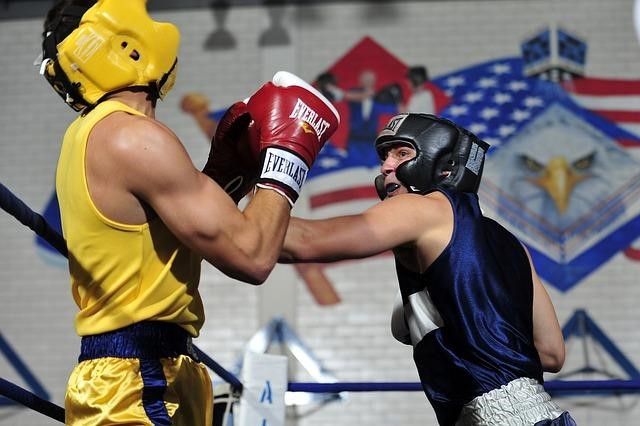 There's a hidden truth in the way the mining industry protects itself from outside attack. It's time we changed.
Before I make my plea, please allow me to spell out some recent history. See if you can spot the consistent theme.
In recent years, certain high-profile individuals and mining industry associations fought strongly against the previous Federal Government's attempt to impose a super tax on "excess" iron ore profits. The tax was designed to score political points at a time when the iron ore price was at unsustainably high levels. The argument was that the mining industry was "gouging" money from ordinary people and stealing their mineral resources. It was later proven that under almost any normal long-term iron ore price trend, none of the large iron ore miners would likely have ever paid a single dollar in extra tax.
More recently Rio Tinto attempted to — as the CEO said — "improve their balance sheet" by making suppliers wait 90 days or more to be paid. In this case the "people" won and Rio backed down after a huge backlash. We ran our very first MPi poll on the subject and — while the Mining People Polling and Media Centre was in its infancy and the number of votes cast were small — 96 per cent of respondents felt it was unfair. (Keep in mind that visitors to our websites are people who work "in" the industry!)
More recently, a West Australian politician attempted to have a royalty, set at $0.25 a tonne 50 years ago, increased to $5 a tonne. The mining industry mobilised the might of their associations and spent millions on a campaign against the royalty rise. The industry needed to explain why 25c, 50 years ago, should remain 25c today. I don't believe it did that very well at all, but they still won the day — and that particular politician lost his seat at the recent election.
It's here we go again for the mining industry
Fast-forward to today. The newly elected West Australian Government announced in its 2017-18 budget it planned to increase a royalty on gold mining to raise a paltry $392 million over the next four years. Where this issue ends up is not yet determined, but the proposal has been met with the usual amount of shouting and screaming.
The mining industry argues the increase in royalty will result in thousands of lost jobs and reduced spending on exploration. That is unlikely. The gold industry is seeded by entrepreneurs who believe to their core that the next find is around the corner, that it will be big and that the resulting project will be incredibly profitable. Pickpocketing governments won't suppress this drive.
The government argues that the gold industry is producing gold at A$1100 an ounce and selling it for A$1600 an ounce and therefore making mountains of money. They are not. The A$1100 does not make any allowance for ongoing capital expenditure to replace equipment and exploration to replace reserves.
It certainly does not consider all of the money raised through what in most cases are corporate shells that went through numerous near deaths and rebirths, as successive generations of enthusiastic entrepreneurs and ever-hopeful investors propped small companies up with capital raisings. And all this while they patiently waited for the companies to either find something or for the small window of opportunity that comes along every few years when commodity prices briefly see the banks greenlight the development of new projects.
The truth that we, the insiders, know, is that the gold industry as a whole and over all the cycles we've witnessed probably never has and never will make a dollar, but rather it is the few who are smart enough and lucky enough to put themselves in the right place at the right time who do. Long live the entrepreneurial spirit that drives this — and damn the governments who are trying to justify an increase by saying it is essential to helping it pay back $40 billion of debt. This is surely some sort of sick joke.
If anything, gold exploration should be treated exactly like any kind of research and development activity. Big "R&D" grants should be awarded for any risky activity and 100 per cent tax deductibility awarded to every investor.
So to my main point being that if mining is to be respected we need to do things differently
Firstly, we need to accept a hidden truth in all of this: that the mining industry is big and has big influence. When it fights, whether it wins (and it usually does) or whether it loses, the result is the same — we come out the other end damaged. When we fight we look like the big schoolyard bully, who is taller and has bigger muscles than everyone else.
The other truth here is that again only we, the insiders, know, that a "blue-chip" miner is not the same as a $2.5 million newly listed explorer. One is akin to a factory; the other to an R&D start-up. The ore bodies they target are completely different, which determines mining and mineral processing methods and can offer wildly differing complexities. They result in projects with vastly different mine lives and, therefore, financial models. They require diverse forms of financing and incentives to make them work. And all of this is before you take into account where they are located in the world.
Individual industry participants argue that what might be in Rio Tinto and BHP's best interests might not be in Newcrest or Evolution Gold or Gofind Minerals' best interests.
I disagree. The public — and by extension politicians — see "mining" as, well, "mining".
The mining industry needs to stop hurting itself
My last point is a plea and one I have made before but it bears repeating: We are hurting ourselves by only standing up to fight the "issue of the day" and usually only for self-serving interests.
AMEC fights for the explorers, the Minerals Council fights for the big boys and the CME fights for the rest. The public and the politicians don't care. They put us all in the same basket and look at us all as the same. Whether it is gold, iron ore or the latest sexy target mineral of the day, "mining" looks like the big bully.
Politics around the world is in a mess; government balance sheets are in a mess.
I call on the mining industry, through its industry associations to divert a fixed amount of your members' money and start telling the rest of the world about what we really do.
Don't do it individually. Bind together and create an "alliance" of associations. Create your own newspaper, create your own news website, publish your own good news stories, and back it all with data and facts and stories about lives changed. Get the good news out there.
Then use that newly gained positive influence to take the lead with government and help fix our debt issues. There is a real opportunity now. I know many senior executives of mining companies read this column, as do many CEOs of our industry associations. I call on you to use your influence to make this happen. Make us all more proud. And help us instill that pride in others.
Apart from anything else, it just makes good financial sense: by spending a little bit of your members' funds now in this proactive way, you almost certainly won't have to fight as hard and spend so much on the next schoolyard brawl when it arrives. And it inevitably will.