Why vanadium is the next big thing in Australian mining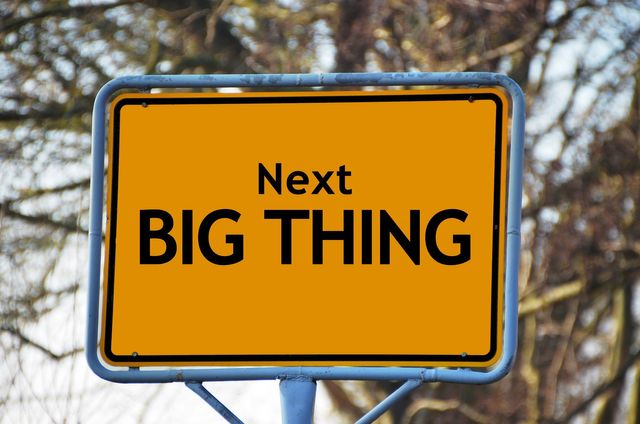 Why vanadium is the next big thing in Australian mining. Let's explore how this metal has risen to stardom.
Until quite recently vanadium was a metal without a lot of hype outside of the steel industry. Its primary demand was based on its unrivalled hardness and strength when alloyed with other metals.
Today, vanadium is recognised as one of the tech metals (along with lithium, tantalum and cobalt) that are essential to battery storage, mobile phones, electric cars, and all the stuff that's making our world spin these days. This metal is turned into the vanadium redox battery (VRB), a type of rechargeable flow battery that employs vanadium ions in different oxidation states to store chemical potential energy.
The battery exploits the ability of vanadium to exist in solution in four different oxidation states and uses this property to make a battery that has just one electroactive element instead of two, which makes it useful for grid energy storage, such as being attached to power plants or electrical grids. VRBs provide an exciting opportunity for the renewable energy sector due to their ability to timeshift large amounts of previously generated energy for later use.
With the global shift toward renewable energy, vanadium is big business, and the demand is only going to get stronger. Already there is significant demand from China for the metal to enable them to meet their renewable power goals as they move away from coal.
Vanadium in great supply Down Under
Despite limited mined resources of vanadium, its demand is on the rise and Australia looks primed to prosper from this increase. This year it was announced that Mustang has found vanadium deposits in Mozambique. King River claims to have the highest-grade vanadium concentrate in Australia at 0.393% vanadium pentoxide, 3.561% titanium dioxide and 21.225% iron oxide straight from the ground. And the Richmond Vanadium project in North West Queensland is one of the largest undeveloped vanadium resources in the world, as well as reaching a high grading of 0.35% vanadium pentoxide.
With many countries across the globe committing to converting to renewable energy, vanadium offers the missing link between renewable energy sources, like solar and wind, and around-the-clock 24/7 reliability. While Australia has abandoned its clean energy target, many other countries including the United States, China and all countries making up the European Union have committed to achieving renewable energy targets by 2022. This is creating a high demand for vanadium and it looks like Australia has some of the best of it worldwide.
Vanadium mining jobs in Australia
So, what does this mean for the mining industry in Australia and, more specifically, mining jobs in Australia? You can bet we'll see an increased demand for skilled staff, particularly geology jobs and those with experience in mining for vanadium. Mining organisations will be putting increased importance on searching for this metal, and this will include increased investments in both exploration and the addition of projects and staff dedicated to the task.
Want to be part of mining's future? Register with us to discuss mining employment opportunities and how we can help you to join some of the world's most exciting mining companies.