Why you shouldn't compete for mining talent solely on salary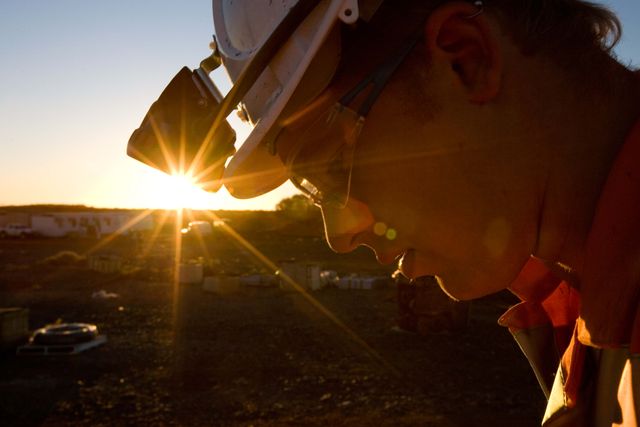 If you try to attract good mining talent with money, you'll attract people motivated by money. Maybe it's time to try something different?
Mining executives — in fact executives in any industry — engaging workers in isolated conditions, need to be acutely aware of significant market forces when they build the projects of the future and compete for labour.
I recently wrote that, so far at least, it was pleasing to see mining employers avoiding the temptation to rapidly and substantially raise pay rates in response to hotter competition for labour.
I also urged the industry "no bidding war please!"
As a result, one reader told me I didn't understand the fundamental laws of supply and demand and Economics 101. To you I say, "Hey, I'm in the recruitment business". Supply and demand is 'all' I know, and perhaps you don't understand that salary is only one element of a balanced, multifaceted benefits package.
Please bear with me, as I know the economics of some projects simply don't permit all companies to afford this. But just imagine your mining operation, or in fact any remote workplace, that requires people to be away from their families on a structured continuous roster offering the following:
An excellent family-friendly roster that will actually attract people with families
Accommodation that is high-quality
Accommodation that's able to be personalised and made to feel somewhat like home
Top-class technology, enabling live streaming communication between workers and families at home. (If we can operate a train, a truck or a plant from a city thousands of miles from a mine, surely we can put this technology into a room)
Sufficient extra accommodation, enabling workers' families to come to site on a regular annual roster to spend a few days with them, say every second school holiday.
But all these employee benefits cost!
Good rosters tend to require a larger total workforce, which drives up the total salary bill. I get that, but the gradual trend towards automation will somewhat mitigate this.
And all these other niceties also cost money. I also get that, but if they attract workers with families, those workers are likely to be:
A bit more mature
A bit more careful with equipment
A bit more stable.
And this of course:
Reduces equipment damage, which is really expensive
Reduces staff turnover, which is really expensive
Reduces recruitment and training costs from reduced churn, which is incredibly expensive.
The alternative
Firstly, I'm not being critical of young people, because there are many amazing, young, stable, committed workers out there.
It's just that if you pick one element of a benefits' package, for example salary, and use it to compete in isolation, you will attract the types of people for whom cash is the biggest motivator.
I just don't believe this always gets the best-fitting people to come into the mining industry. They are certainly not the most stable when they can get off a plane at home at the end of one work roster, get a new job, and get on a different plane to a different site paying more money two weeks later.
But mining is a young man's game
No, it's not! Well, at least it shouldn't be!
It used to be a young man's game, true, but now it needs to appeal to women —and benefits from doing so.
It also needs to appeal to people with families and older people — of both genders. People have families at least ten years later than when I first started and for those that haven't noticed, the percentage of older people in the workforce in all industries is going up, because it has to.
These trends aren't going to change any time soon.
So as we develop new projects, and renovate old ones, I suspect we will start spending some of the money inevitably saved from the trend towards automation and AI to create modern and truly supportive environments for workers with families.
And once new projects are up and running, I suspect there will be a higher emphasis on keeping these places top class by regularly upgrading them. In addition to the up-front, one-off, capital development cost, I suspect the best companies will budget for the equivalent of all-in sustaining costs (AISC) for their people facilities.
I know there are some great people and companies out there trying to do exactly this already and good on you.