Will mining's much-needed consolidation kick start off the back of some Diggers deals?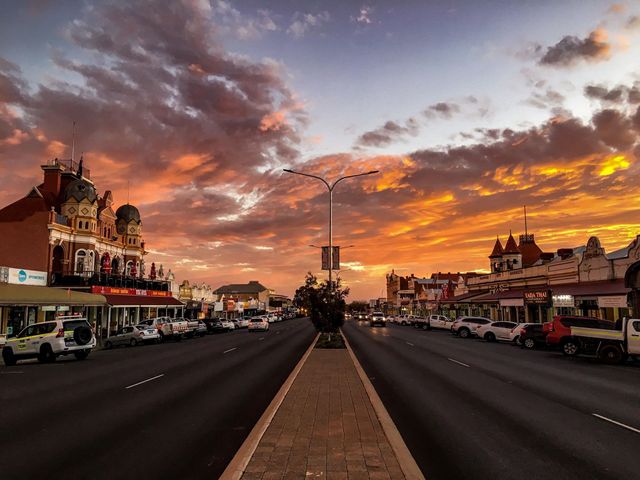 Diggers and Dealers 2019 is just around the corner and with the industry feeling increasingly positive about the future, there's a lot to discuss.
With the biggest event on the Australian mining industry's calendar just around the corner, and the sector feeling increasingly buoyant about the future, many mining industry commentators believe it's time for some consolidation among small to medium-sized players.
Diggers and Dealers, the annual mining convention, will take place in Kalgoorlie from 5 to 7 August.
Mining People International Managing Director Steve Heather said the thousands of mining leaders and investors descending on the Goldfields town would do so this year with "focused energy".
"With signs for almost all commodities looking positive, there's a general acceptance that consolidation is a requirement for the industry in this next phase," he said.
"The small to medium end of town have far more projects that are being promoted as standalone operations than will ever be developed. More of them will get up as part of a larger group, but it will require promoters to put aside their personal ambitions and recognise that their only way forward is being part of a larger, better-funded group."
Diggers a chance to take stock on mining's recent changes
While consolidation is expected to be the word on everyone's lips, Steve says the way the mining landscape has changed since last year's Diggers and Dealers is also likely to be a hot topic for discussion.
"Things are maturing," he said. "I think the action of Australian companies venturing overseas and buying offshore assets is a really interesting development and shows the strength of the sector here.
"It also shows that there is a shortage of development opportunities in Australia, particularly for the mid to large market capitalisation companies.
Money, M&A and Management
There has been much talk of late out of the financial community, that there is still a lot of money chasing too many, low quality small projects, with an ever shrinking pool of quality management to drive these projects successfully. "We expect this to be a hot topic of discussion" said Heather.
Iron ore and nickel the likely focus at Diggers
Mining People General Manager of Professional and Technical Tony Turton, said while last year was dominated by conversations about gold and, to a lesser extent, lithium, this year iron ore and nickel are likely to be the big conversation starters.
"Iron ore has risen sharply and even nickel is starting to become a positive story, courtesy of the electric vehicle thematic and the role nickel will provide in the batteries," he said.
In iron ore, the catastrophic dam failures for Vale in Brazil have "set a fire under the iron ore price", Tony said, "which is bringing enormous financial rewards to the Australian iron ore miners, and to the State and Federal Governments in terms of royalties and tax revenues".
The US-China trade war and the price of the US dollar, and its impact on gold, mean that precious metal is also likely to be on people's minds at this year's Diggers.
"Against that backdrop the US- Australia exchange rate has responded, resulting in the price of gold in Australian dollar terms now being at all-time highs."
It's time to talk about mining's labour shortages
The mining industry's labour situation is also likely to spark a few conversations, with a skills shortage looming. Tony said some companies were "creating problems for themselves" in terms of their own hiring biases. You can ask him and the Mining People team more about that on the MPi stand.
As for the main show, the presentations, Mining People's Steve Heather said delegates should keep an ear out for those companies who have reported high profile exploration progress in recent times. It's not an exhaustive list but Winu for Rio Exploration and Cascabel for Solgold come to mind. "It will also be interesting to see if BHP Nickel West shed any more light on their plans to exploit the battery metals thematic. I'm personally also keen to hear from some of those Australian Gold companies who have made important international investments in recent times – St Barbara and Northern Star come to mind. And of course who doesn't look forward to the "always-interesting" Peter Cook (Cooky), of Westgold Resources. Can't wait"
Come talk to the Mining People team about your Executive Search, Labour, Recruitment and HR needs at stand 92 at this year's Diggers and Dealers.
Dan Hatch
Mining People International