Would you encourage young people into a mining career?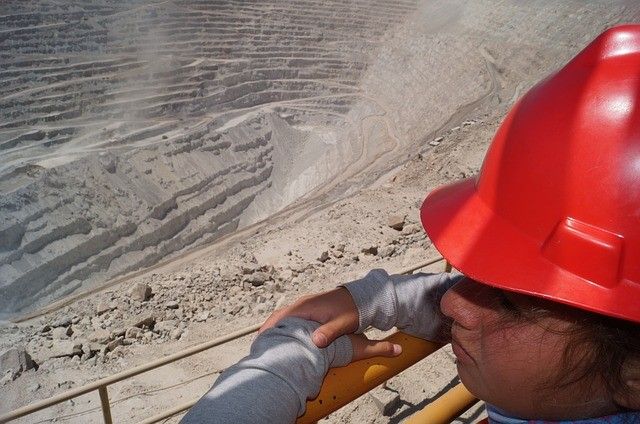 Is the mining industry's future bright and would you encourage a young person into a mining career?
Would you tell someone to begin a career in mining today? If your kids asked you for advice about their future careers, would you recommend they go into the mining industry, at any level?
During the boom times, mining's reputation – particularly in Western Australia and Queensland – was unassailable. Attracted by the huge salaries, everyone seemed to think they had a future in mining, even if in reality they were completely unsuited to it.
But since the crash people have moved away from the industry. Not just the unskilled dreamers buoyed by rumours you can earn $200,000 a year driving trucks, but also the students who are choosing their university courses. Mining News reported just last month (paywall) a Minerals Council warning that mining engineering enrolments were plummeting – falling from just 171 last year to a predicted 47 in 2020. The same article warned just four metallurgists graduated in 2017.
Kids these days, apparently, just don't think mining is "cool". It's also possible this generation of students have seen the boom and bust cycle and is looking for something more stable for their own future. Or they've heard stories about automation, like driverless trucks and trains, and fear the job opportunities just won't be there for them by the time they graduate.
Does mining have a bright future?
But things are looking up for the industry. The investment cycle is in full swing, new projects are either starting or on the horizon, production is ramping up in some areas, and there are increasingly plenty of jobs on offer – indeed we're already seeing shortages in some skill sets.
Industry and governments are also investing significant funds into educational opportunities. Rio Tinto, for example, is working with TAFE colleges in WA to create a new curriculum covering the major areas where technology is creating jobs in mining – like robotics, data analytics and digital. Rio is also working with the University of WA on data analytics and 3D geological modelling research projects. There are similar projects and programs happening all over the country and, in May, an education summit will bring together the industry, universities and government to develop a strategy to build a mining-ready workforce of the future.
So, how do you feel about that future? Is it positive or negative? We want to know. Mining People International's poll for February is now open and we'd love to hear your thoughts on whether you'd recommend that someone consider a future in mining. You can take part here.
Dan Hatch
Mining People International