Would you move to Kalgoorlie if the government paid you?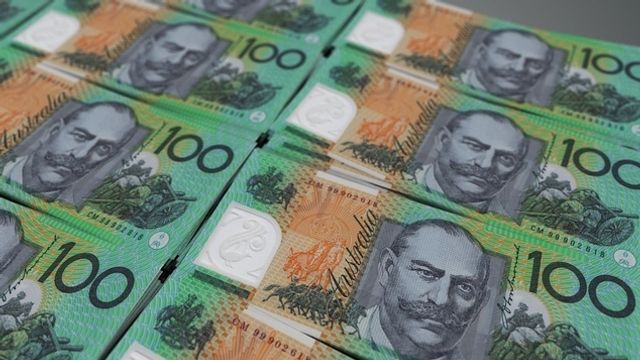 Kalgoorlie is a town desperate for workers to move there and begin to call it home. But would you move there if the government paid you?
With hundreds of jobs on offer and even more on the way as operations ramp up, Kalgoorlie is desperate for workers to move there and call the Goldfields home.
A range of efforts are under way to draw people to the regional mining hub, with much of the work from mining and allied industries focused on promoting job opportunities and the town as a whole.
But what if the government paid you to move there?
That's exactly what the Northern Territory Government has been doing the past few years. Faced with a skills shortage, it offered financial incentives of up to $15,000 to people willing to relocate to the territory to take up "high-priority" occupations.
Would money draw people to Kalgoorlie?
Would a similar scheme work for Kalgoorlie?
We asked one of our consultants (a former Kalgoorlie resident) what she thought of the idea. She said the reasons a place like Kalgoorlie cannot attract skilled and professional people are complex.
"Offering financial incentives would help, but there are numerous other strategies that would also help, such as lowering government surcharges in these areas or changing the zone rebate to include towns like Kalgoorlie," she said.
FURTHER READING: Do I move my family to take up a residential mining job?
But it's the mining jobs themselves that have long been the biggest draws to Kalgoorlie – whether it be an entry-level opportunity or a better lifestyle balance for experienced miners who want to swap FIFO life for coming home after each shift.
"What most people don't realise is that Kalgoorlie has far more to offer than just mining," our consultant said. "The town is built for families."
And the fact is, the Northern Territory's incentive scheme hasn't worked. The NT Government cancelled the scheme in July 2020, after just two years. Even generous incentives, it seems, don't work.
The job should be enough
When we asked well-known Kalgoorlie-Boulder community leader and mining industry veteran Sabina Shugg about the idea of incentives, she said a well-paid job should be all the financial incentive people needed to move to the Goldfields.
"There are well-paid jobs on offer, so I don't think we need to go down that path," she said.
RELATED: How to get a mining job in Kalgoorlie, town of 1000 jobs
What is clear, though, is that if Australia is to remain economically competitive, then attracting skilled people to regional areas needs to be a focus of all levels of government, with Kalgoorlie no exception.
"The situation where there are over a thousand vacant roles in a town of 30,000 is not sustainable," Sabina said.
"There are more operations to be opened, and the skills shortage will only get worse. Employers can only do so much, and if history repeats itself they will compete on pay rates, which is a strategy that works for a large multinational, but not so well for the mechanical service business with three to four people."
Want to know how much you could earn working in Kalgoorlie or compare your salary to others in the industry? Contact us today.
Beatrice Thomas
Mining People International
Beatrice Thomas
Mining People International