Why even a small lie on a mining job application is a big mistake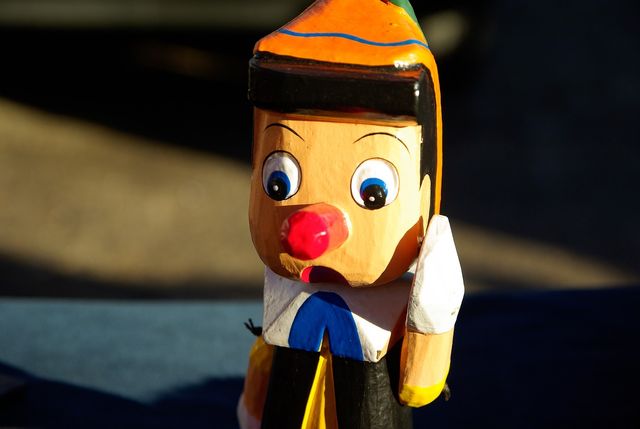 Is a little white lie on your application for a mining job or your resume really going to matter?
Have you ever lied on a job application?
Perhaps lie feels like too strong a word. Maybe you just omitted a very short-lived job that looks awkward on your resume or fudged a date here and there to cover up a brief period of unemployment. It's not like you pretended to have graduated with a degree or held a job at a company where you've never so much as set foot through the door.
Rumbling a lie on a resume
According to the New South Wales Independent Commission Against Corruption, a quarter of people have lied on their resume.
Now, some of those lies are spectacular. Like the general manager that department store Myer hired on $400,000 a year back in 2014 who had not only "an extensive history of resume fraud" but a "a criminal history and a string of terminations at previous companies".
That guy was fired on his first day… and later pleaded guilty to trying to obtain financial advantage by deception.
Most lies tend to be at the less dramatic end of the scale. But just as that guy didn't get away with it, nor do many other jobseekers who lie on their applications—even the little white lies that seem so harmless.
With so many social media accounts in use across the globe, it is easy for hiring teams and human resources to crosscheck an individual's suitability and experience for a mining job by crosschecking social media. So, lies will catch up with you sooner or later.
In mining, honesty is even more important
In an industry such as mining, in which just over 200,000 people are employed across Australia, it is easy for a potential employer to connect with someone who knows you, using a site like LinkedIn. There certainly aren't six degrees of separation in the mining industry in Australia!
If you are embellishing your employment history, it is likely you will get caught out either during the recruitment process, or once you are hired.
But embellishing a resume isn't always about adding experience or qualifications.
Acknowledge the gap
Many people in the mining industry have employment gaps owing to redundancy, site closure or just through taking a break for a few months after several years of FIFO.
Some people have several years of stable work history, followed by a break, a few casual roles, then another period of stable work history.
Whatever the reason, it is important that the gaps in work history are included and explained in a resume. Your career gap could be because of travelling, parental leave, studying, time out between jobs or having been unable to secure a job owing to the market downturn. Including the dates and a single sentence to explain this period is preferable to a hiring manager than calling a referee to confirm dates, only for there to be a discrepancy.
RELATED: 6 myths about resumes you probably think are true
Don't lie about remuneration
Another area in which people aren't always entirely honest is around remuneration. Whether it be around base salary paid or included benefits, applicants often inflate their current salary.
While this figure can be harder to confirm, there are organisations in the US asking for proof of current salary from shortlisted applicants.
So, why do people feel the need to lie?
There are many reasons people tend to lie on their job applications:
They feel their experience won't compete with other applicants
Their work history does not meet the requisites of the advertisement
They really need a new job
They have previously missed a job for a specific reason, so have added this as a detail to their application
They don't feel their explanation for an employment gap is justifiable.
RELATED: Why is my resume not getting noticed?
Interviews, background checks, referencing and assessments will identify the majority of false information provided by an applicant.
However, if you're the successful applicant, is the risk of being 'found out' on the job, and potentially being fired, really worth it?
As a professional recruitment and careers consultant, the advice I give here is simple: be honest in your application and don't embellish your resume with experience, qualifications or accomplishments.
If you have new experiences or changed your contact details, make sure to update your jobseeker profile to ensure we can get in touch with you when the right opportunity comes along.
Dan Hatch
Mining People International