10 things mining recruiters want to see on a resume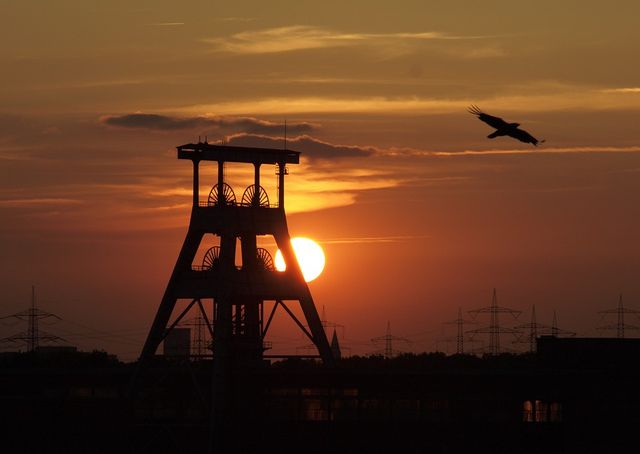 Here are the top 10 things recruiters are looking for in a resume when hiring people for an entry-level role.
If you're applying for an entry-level mining job in the Australian mining industry, how do you make your resume stand out from hundreds of other hopefuls?
We look at resumes like yours every day, so we've seen the good and the bad when it comes to resumes—and we know what mining companies are looking for. With that in mind, we've created this helpful list of 10 things to include in your resume if you want to clinch an interview and win your start in mining.
1. Detailed experience
List the actual responsibilities you've had in your previous employment. Don't just list vague duties. Mining companies are interested in transferrable skills, like the ability to manage people or to communicate well.
2. A list of your tickets
A list of licences, qualifications and machinery operating tickets that are relevant to the role you are applying for, including the date the qualification was obtained and/or the date the qualification expires.
3. Stability and reliability
A consistent and stable work history that demonstrates you are reliable and committed and will turn up every day. If you have had time out of work (e.g., a gap year, time spent studying or a period of unemployment) ensure you have an explanation.
4. Good references
Your listed referees are previous supervisors or managers. Be sure to choose your references wisely. It should always be someone who has managed you, and not a friend.
READ MORE: How to choose the right referee
5. Experience of physical labour
List any previous experience you've had in a physical and practical role, for example, labouring, construction or farming. Or show you have volunteered in a labouring role, for example, with the SES or as a volunteer firefighter. Lots of people struggle with the physicality of many mining jobs, so recruiters like to see that you are capable of hard yakka.
6. A clean driving record
Show your clean driving record and outline your experience driving larger vehicles. Include all the classes of driver's licence you hold.
READ MORE: What will and won't come up on your National Police Clearance
7. Evidence of good physical health
Jot down your experience and/or examples that will show you are physically capable of long hours and working the rosters away from home. (This could include playing regular sport or previous work experience, for example).
8. Your commitment
Be able to show you are committed and really want to be given a start on the mines. This could be as straightforward as having a profile on your resume outlining your efforts to date, your interests and what you have learnt, right through to having enrolled in a relevant course at TAFE. You could also explain these points in your cover letter.
9. Transferable skills
Transferable skills are those that work across almost any workplace, such as demonstrated ability to solve problems, previous experience working in a team, communication skills (verbal and written), safety knowledge and safe work practices.
10. A clean social media presence
OK, so this one isn't really about what appears on your resume, but it's no less important! Recruiters really do check your social media accounts, so be aware. They'll look for any pictures of you online—not just ones on your profile page, but others in which you have been tagged. How you appear on social media is very likely to be the first impression you're giving your recruiter and potential employer—don't make it a bad one.
To be considered for unlisted jobs, make sure to register with us so we have your details on file.
Dan Hatch
Mining People International