How mine safety is changing mining – and mining employers!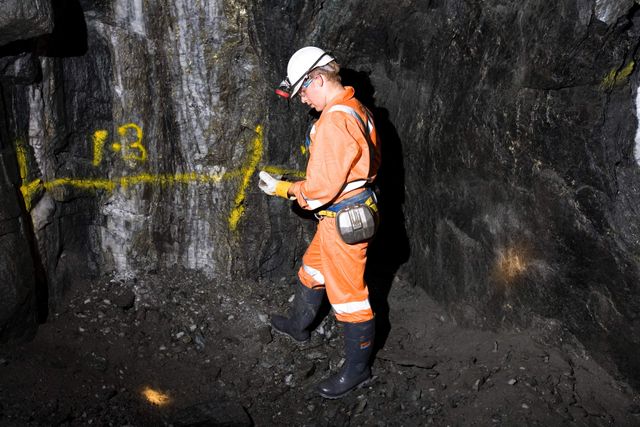 A career in the Australian mining industry is vastly more safe now than it was 20 years ago, thanks to a "safety first" culture.
A career in the Australian mining industry is vastly safer now than it was 20 years ago, thanks to a "safety first" culture that has changed the way mining companies and their employees work.
New figures released by Western Australia's Department of Mines, Industry Regulation and Safety highlight how far mining has come, despite 2018-19 being an unexpectedly tragic year in the industry.
While media coverage of the report rightly focused on the two deaths and 365 incidents classified "serious" (an injury that disables a worker for two weeks or more) last year, what the data also uncovers is the incredible progress the industry has made — and how the long-term trend is towards safety.
FOR AN IN DEPTH LOOK AT MINING SAFETY: How safe is Australia's mining industry?
The change really started with occupational health and safety laws introduced by Western Australia's Court Government in 1997, following a series of deaths on sites, due to rock falls. Since then the rate of injuries in WA mining, according to the industry's safety metric (injuries per million hours worked), has fallen 72%.
Mining's culture switch from profits to safety
Gary Kearns, Mining People's Principle Consultant for Safety and Environment, said safety had become the primary focus on mine sites across the country — even before profits.
"We want everybody to go home every night, or go home to their family at the end of their swing," he said. "That's the most important thing. If we can do that and make a profit, we're doing great.
"It's really refocused the industry. It definitely has changed. Just recently BHP actually stopped mining at one of their sites because they were concerned about a couple of things that were happening that weren't right. They just stopped the whole mine. You can imagine what the cost of that was, for an iron ore operation, to say, 'Hold on; this is not working. We've got to sit down, and we're going to talk about this and get it straightened out before we go back to work'."
READ MORE: What does WA's new mine safety code mean for the industry?
Mining is an inherently dangerous industry, involving remote locations, explosives, heavy machinery, chemicals and potentially treacherous environments. Yet hundreds of thousands of Australians spend long and profitable careers in mining and resources, while remaining injury-free.
That's not just thanks to changes in occupational health and safety rules and regulations, but changes in management priorities, on-site work practices and improvements in technology. It's changes like the introduction of drug and alcohol testing, a focus on the mental health of employees living and working in remote locations, and the compulsory use of personal protective equipment.
Technology set to make mining jobs even safer
Gary said the Australian mining industry is set to get even safer, as new technologies are rolled out to mine sites across the country.
"One of the most important things happening now is autonomous machinery," he said. "That allows us to continue mining at the most productive levels, but not put men and women into situations where they could be at risk.
"Longer-term, that's also going to create a lot of work in the mining industry, because it's a whole new set of skills needed."
Gary said the use of drones in geo-technical work, replacing physical inspection by an employee, is another example of technology creating a safer mine environment.
"Anything you can do to put a distance between a person and the situation that has the potential to be dangerous is a good thing," he said. "And that's what's happening more and more now."
A good safety record makes a miner a desirable employer
So what do the safety records of Australia's miners look like? When the WA Government report came out, the ABC in WA's Goldfields tried to compare the lost-time injury frequency rates (the number of injuries per million hours worked) of several mining companies against the WA average of 2.2. Here's how the companies fared, according to the ABC.
Rio Tinto (estimated at) 1.35 across global operations in 2019
Fortescue Metals: 0.7
Northern Star (the owners of Kalgoorlie's Super Pit): 0.5
Saracen Mineral Holdings: 0.8
St Barbara: 1.1
Evolution Mining: 1.75.
Gary said mining companies with good safety records have become employers of choice for many mining job candidates.
"Mining is a big industry but it's also a very small industry," Gary said.
"If it gets out that you, as a mining company, are actually not doing the right thing on your operation, everybody gets to know about it. And then people don't want to come and work for you.
"On the other hand, if people hear you're doing the right things, it's attractive. If you're running an operation and it's got a great reputation for being a safe and supportive workplace where you feel like you're appreciated, people will even go there for less money!"
The best way to find your ideal job is to register for job alerts. You'll never miss a posting and be one of the first to know about new opportunities.
Dan Hatch
Mining People International